
Block DX Setup¶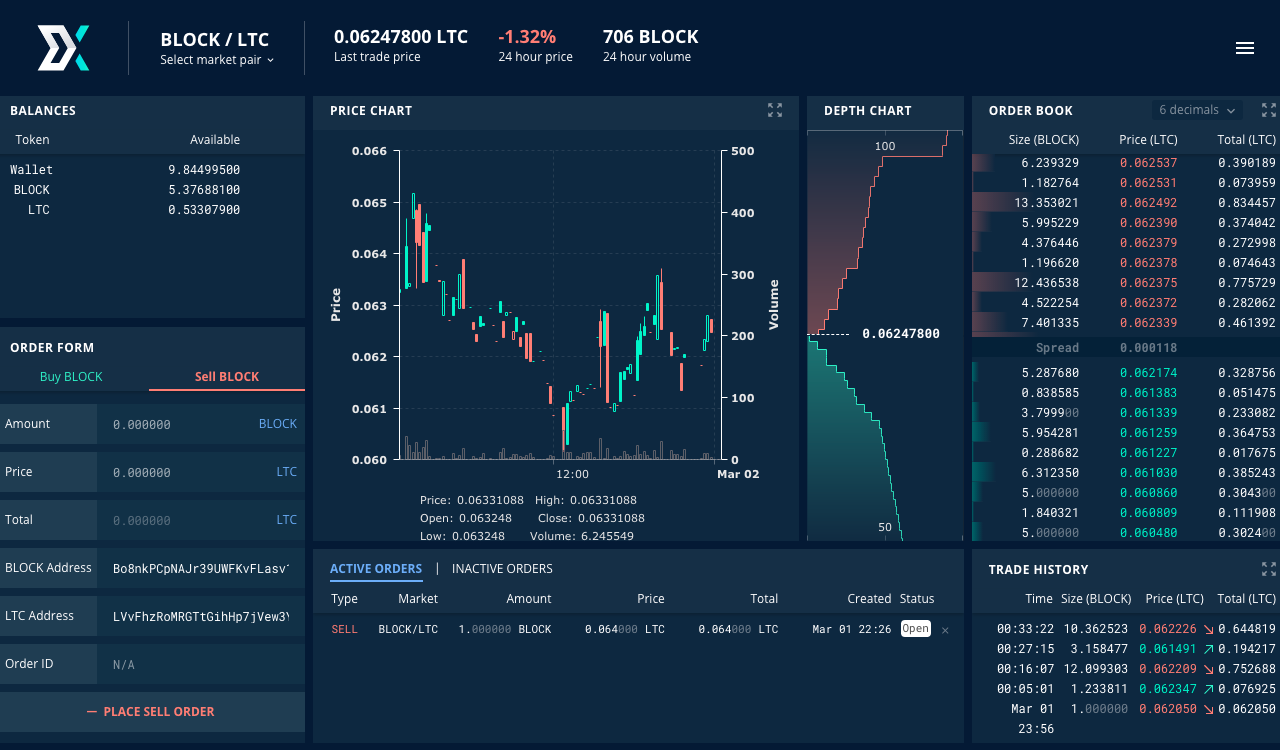 Block DX is the fastest, most secure, most reliable, and most decentralized exchange. With a user-friendly UI, peer-to-peer trading is made as simple as using a centralized exchange. The following guides will take you through each step, start to finish, so you can begin trading securely.
Setup¶
Troubleshooting

If you encounter issues, please join Blocknet's Discord and ask a question in the #support channel.

Warning: Beware of scams

Be cautious of users sending you private messages on Discord to help with troubleshooting, even if they claim to be team members. Scammers will often prey on those having issues and offer help in an attempt to steal funds. This is usually done by impersonating team members.
Related Links¶